Disconnect to
#reconnectnow
Welcome to White Duck Outdoors
White Duck Outdoors was born from decades of experience in the outdoors. Camping, hunting and now glamping have helped launch the brand that has today become synonymous with the highest quality, durable and long-lasting products for the outdoors.
Our products are meticulously designed to be easy to set up and quick to use, so getting outside and enjoying time in nature doesn't have to be limited to the most experienced campers our outdoors people. This brings people of all backgrounds, ages and experience levels together to #reconnectnow with loved ones, family, friends or simply, the outdoors.
We celebrate unique perspectives and stories, and by delivering gear that can be used by anyone, we aim to create more of them.
---
---
#RECONNECT NOW IS OUR BRAND PHILOSOPHY THAT AIMS TO CAPTURE THE SPIRIT AND CULTURE OF OUR PEOPLE, CUSTOMERS AND THE GREATER COMMUNITY, AND IT WAS THE DRIVING FORCE BEHIND THE COMING TOGETHER OF WHITE DUCK OUTDOORS.
Our products are designed to be inclusive; for anyone and any activity, be it camping, glamping, hunting, or even to set up in one's backyard.
With canvas tents at the core, the entire product line encourages people to disconnect from the grind, stresses and any repetitiveness of day-to-day life, and reconnect with friends, loved ones, partners or themselves by getting outside.
#ReconnectNow is vague, and that's by design. Reconnecting means different things to different people — but whatever it means to you, there's a White Duck product to take you there.
Our Mission
At White Duck Outdoors, our mission has and always will be to give outdoor lovers of all backgrounds and experience levels a way to reconnect with loved ones, friends and themselves through sustainably manufactured, durable products that are designed to last a lifetime.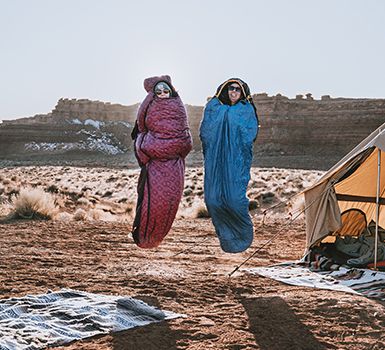 Learn about what sets us apart and our commitment to superior product design and customer experience.
Why White Duck
With White Duck Cares, we're always looking out for our partners, the environment and customers.
White Duck Cares