Why Choose Us
We're consistently investing in our people, customers, product research and sustainability efforts to transform the way you experience the outdoors. We don't hold back on functionality when developing our extensive range of outdoor gear, while ensuring that our processes are environmentally conscious and products are built to last.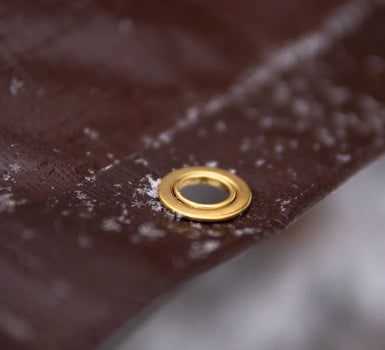 Fabric & Material
Selection
At White Duck Outdoors, we use our proprietary DYNADUCK fabric across our entire tent range. DYNADUCK is 100% double-fill army duck cotton canvas, treated with a PFC-free, fire water repellent, mold & UV resistant finish. This makes our tent range the most durable and comfortable canvas tents in the industry.
Innovation &
Product Design
Customer experience is at the core of our design process, which means our products go above and beyond with the features and functionality they need in the outdoors.
Through consistent feedback from our customers, ambassadors and greater outdoor community, we're always staying a step ahead and anticipating the needs of our customers to ensure those needs are tended to in every product with meticulously planned features and functionality.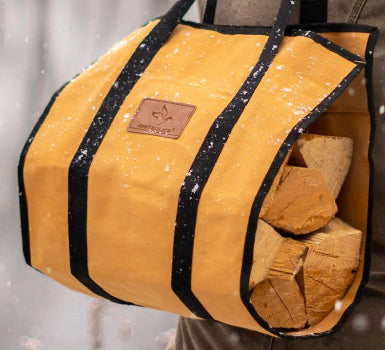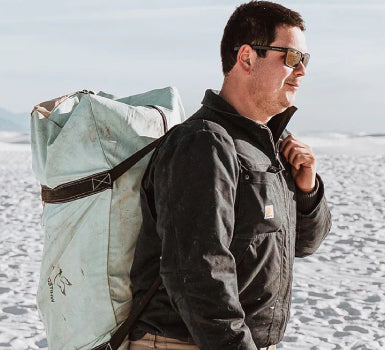 Products that are
Built to Last
Our tents are built with our innovative and sustainable DYNADUCK fabric for comfort, reliability and protection in all seasons. All aspects of the products — from frames to fabric to features — are manufactured to last a lifetime.
Bags, tarps and covers, log carriers, pet beds and all other products are also constructed from the highest quality cotton canvas to ensure that whether you're backyard camping or roughing it in the woods, your White Duck product won't let you down.
With us you are always
Outdoors Ready
Poles, angle kits, frame and a toolkit are included with every tent purchase, so every product arrives with all the necessary parts to get going on a trip immediately; no extra runs to the store and no additional purchases needed.
We also go above and beyond with the add-ons we offer with each canvas tent. This means that every canvas tent (save for the Mini Regatta) is equipped with a stove jack, windows, bug mesh on doors and windows, pockets and a ground sheet.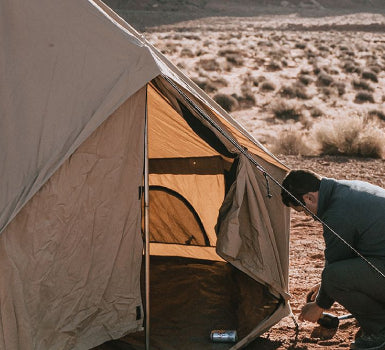 White Duck
Cares
White Duck Cares is at the heart of our organization and extends across our sourcing practices, material selection and consumer policies.

As a vertically integrated company, our entire sourcing and manufacturing process is closely monitored so products always exceed expectations

We use BCI cotton and PFC-free finishes for our canvas tents. When possible, our products are made to be biodegradable, given the organic nature of cotton. Also, any waste cotton fiber is re

We're always putting our customers first and that's reflected in our company policies: fast, free shipping; free returns & White Duck Warranty; financing options; and 24/7 customer support.